«American Animals» is a first fictional feature film by the British documentarian Bart Layton, based on a chain of events, which took place in 2004 in Lexington, Kentucky.*
As he reveals

in the
interview to the «Rolling Stone»
magazine, in the beginning the director intended to make it a documentary. However, as he proceeded with his investig

ation, his plan

s had c

hanged.
A story about four young men rebelling against something they cannot completely understand or explain, even to themselves, by committing a crime, became an almost

unimaginable mixture of a heist movie,

a psychological thriller and a slapstick comedy.
In this alternative take I wanted to portray the protagonists through a visual narrative of a thriller and comedy side of the story.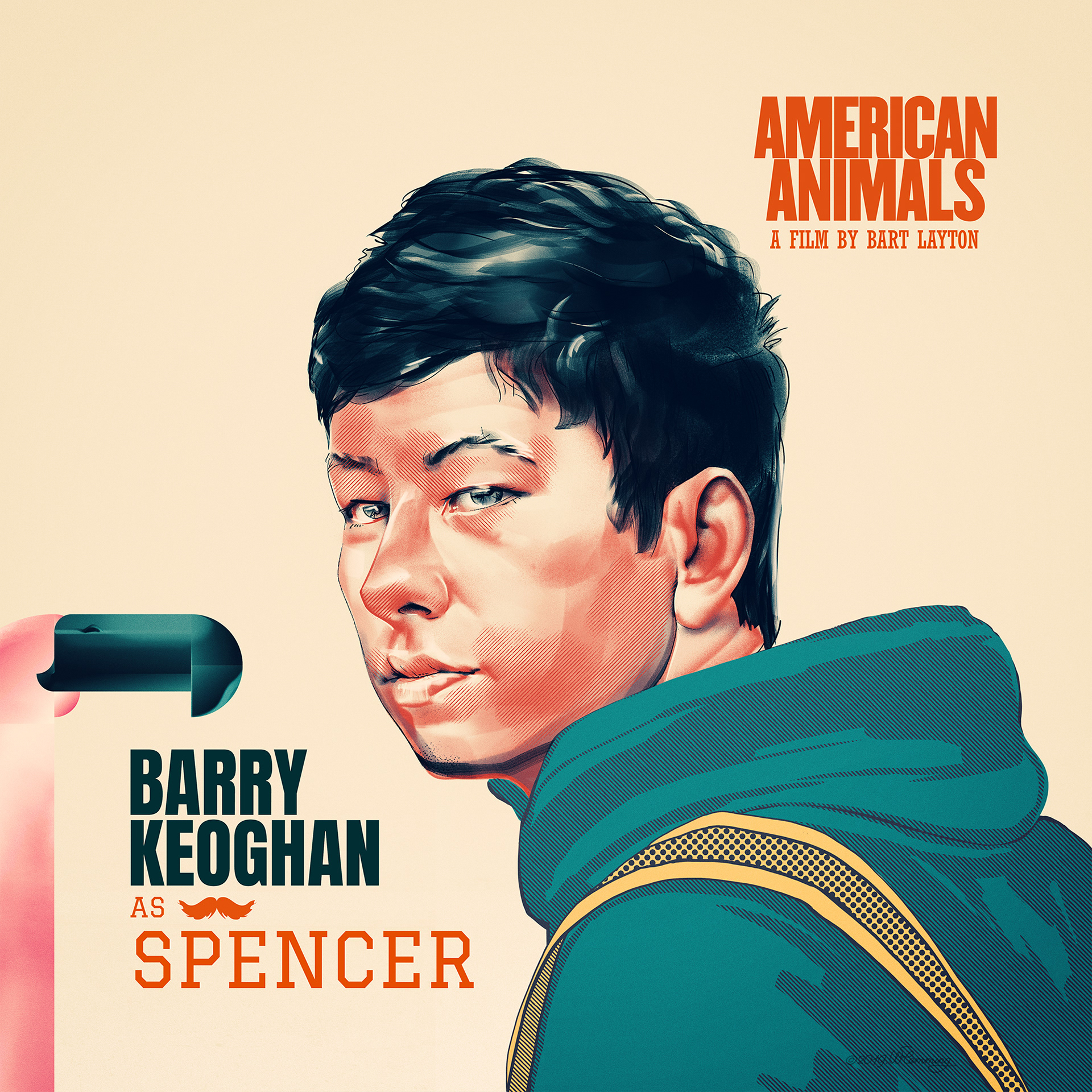 «Life is infinitely stranger than anything which the mind of man could invent»
 Arthur Conan Doyle, The Complete Adventures of Sherlock Holmes.
«American Animals» alternative take is a series of portraits, posters and visual narrative based on film and the original true story.