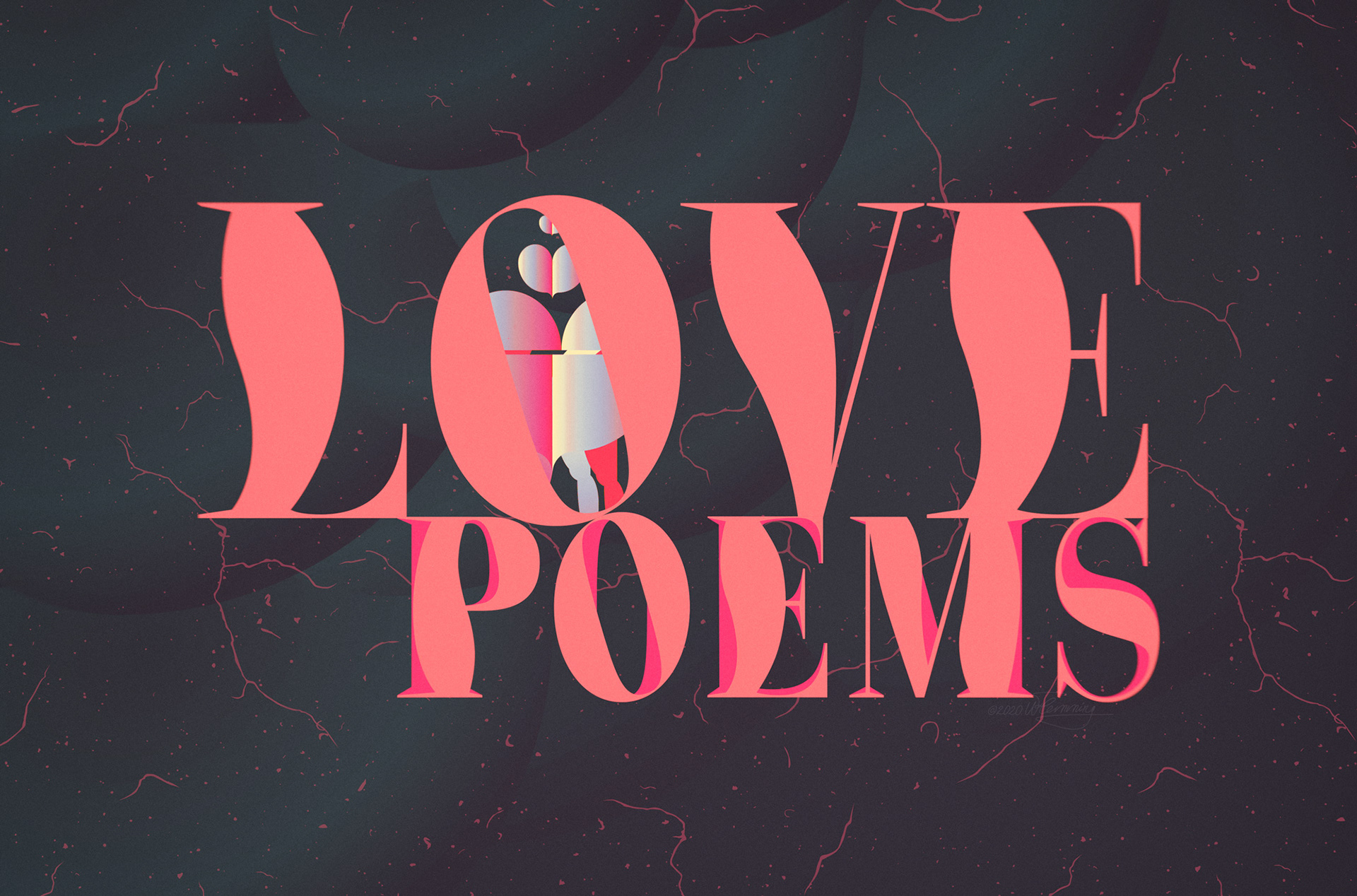 Illustrations for three love poems - by
John Donne, Emily Dickinson and
I

mtiaz Dharker
, - selected and edited by Imtiaz Dharker.
This is my entry for the competition held by The House of Illustration and The Folio Society 2020 edition.
My face in thine eye, thine in mine appears,
And true plain hearts do in the faces rest;
Where can we find two better hemispheres,
Without sharp North, without declining West?
Rowing in Eden -
Ah, the Sea!
Might I but moor - Tonight -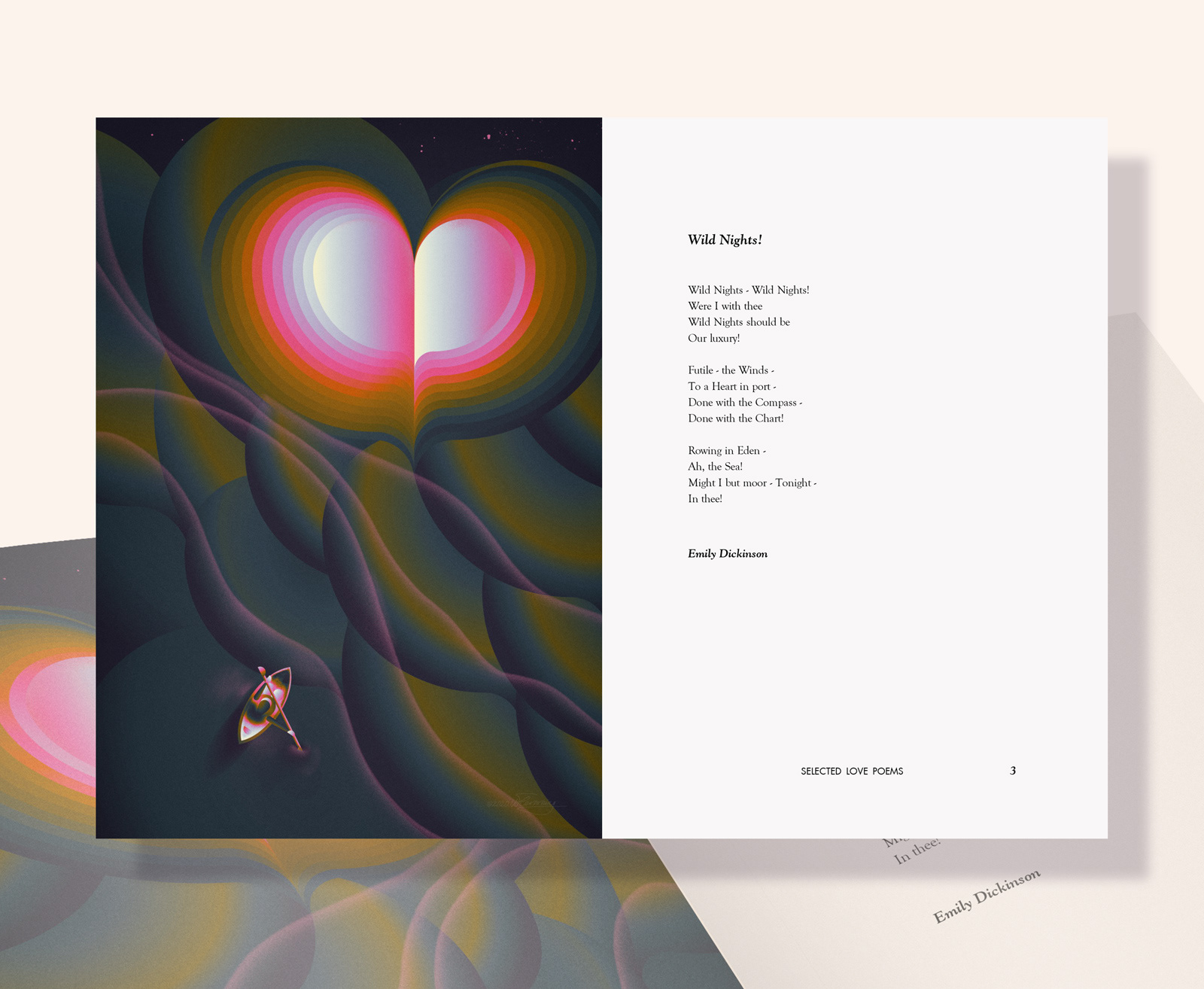 [...]
Let me keep
the scent, the weight, the bright of you, take
the countless hours and count them all night through
till that time comes when you come to the door
of dreams, carrying oranges that cast a glow
up into your face. Greedy for more
than the gift of seeing you, I lean in to taste
the colour,
[...]
Outside

the c

ompetition I also created slipcase and binding designs for the book.
Here are some selected variants.
©2020 W.Flemming Illustration. All Rights Reserved.